Power is a game of strategy, bluffing, and aggression. Those qualities often play a role in political campaigns and governing as well. So, poker seems to have gone hand-in-hand with politics for many leaders through the years.
The game also serves as a metaphor for politics and leadership in general, including government.
Here's a look at some of poker's most famous politicians and governmental leaders. Some were great players, while others just played for recreation and camaraderie.
In either case, poker played a role to a certain degree in the lives of some of the world's most significant historical figures and modern leaders.
Table of Contents
1 – Richard Nixon, U.S. President (1969-74)
Perhaps one of the best poker-playing politicians also happened to be a U.S. president who resigned while in office. Richard Nixon is remembered as a regular at the card table. He's said to have been such a skilled player that he financed some of his first political campaign with poker winnings.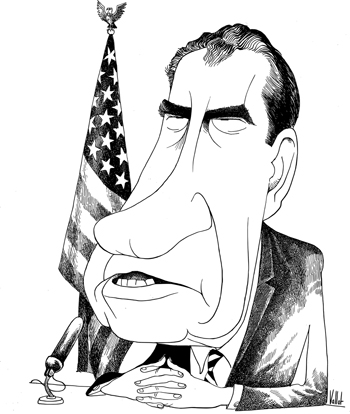 Nixon served in the U.S. Navy during World War II and was a skilled player and regular winner. While serving and playing poker in the Pacific Theatre, the future President won $8,000 during various games at the poker table.
One particularly poker hand still stood out to Nixon years later. In a game of Five Card Draw and holding the A♦, Nixon drew four cards – only to receive a Royal Flush. The experienced player seems to have played the hand well for maximum value.
"I was naturally excited," he noted in his autobiography, "But I played it with a true poker face and won a substantial pot."
A penchant for gambling defied Nixon's Quaker upbringing, and he played the game for many years. He even worked with better players to work on his game, taking poker much more seriously than many of his contemporaries. The former California Senator may have been a poker player but wasn't a gambler at the table. He preferred having the odds in his favour when mixing it up in a big pot.
"He revelled in risk-averse tactics and began to make serious money playing tight, rocky poker," author James McManus writes in Cowboys Full: The Story of Poker.
However, the 37th President of the U.S. folded his hand on Aug. 9, 1974, after resigning following the Watergate scandal.
2 – Dwight Eisenhower, U.S. President (1953-61)
Like Nixon, the 34th U.S. president also showed some mastery at the poker table. The former Supreme Commander of American forces during World War II also showed plenty of power at the poker table. While attending the U.S. Military Academy in West Point, New York, Eisenhower preferred nights at the poker table rather than attending cadet dances.
His love of the game continued later in the military, where he's believed to have played for significant stakes. Some of his bluffing expertise came into use during D-Day and the storming of Normandy beach.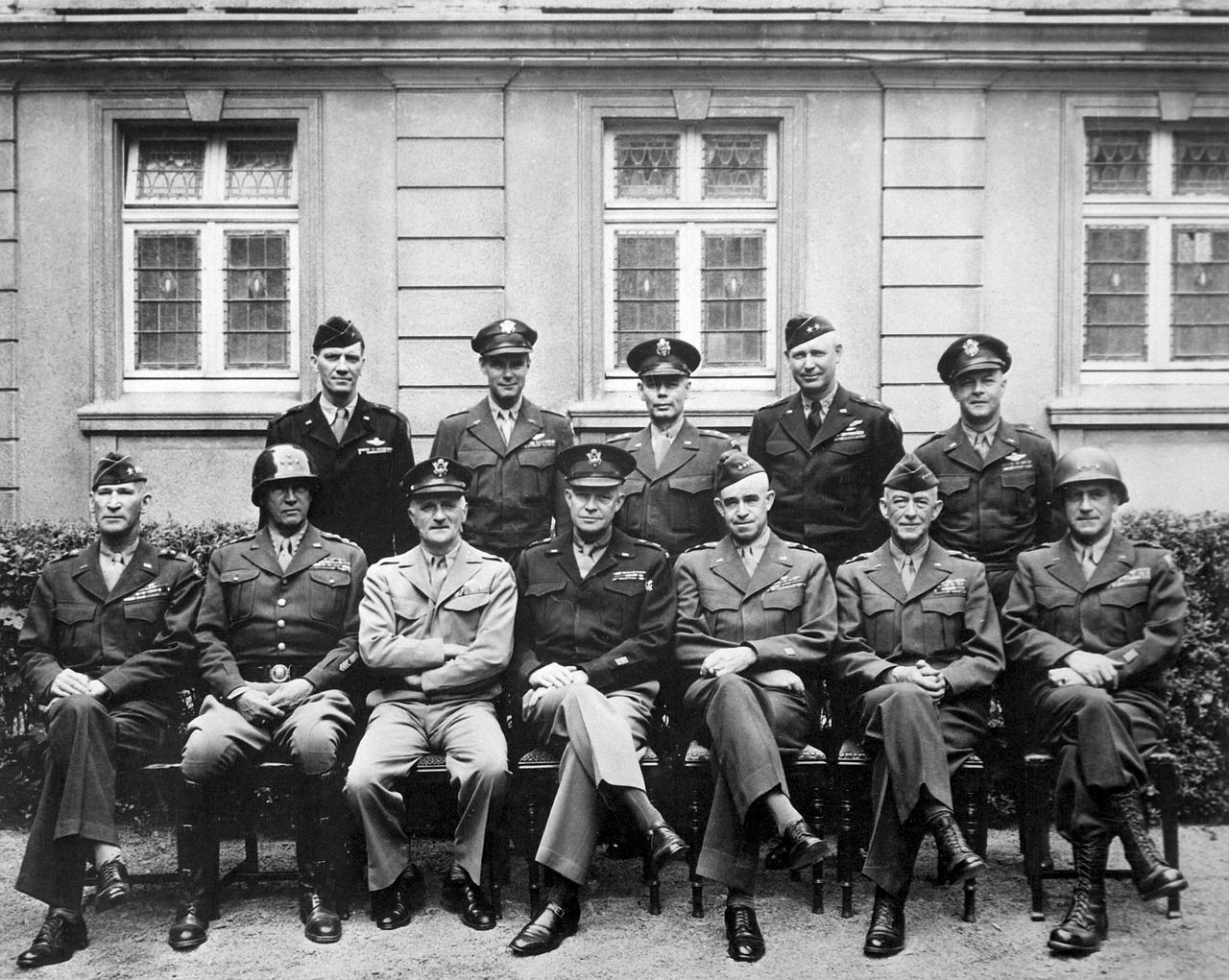 "Ike" may have won enough during his time in the Navy to fund his first Congressional campaign in 1946. The military man dominated many of his counterparts at the table.
"Unlike Nixon, he was so good he had to stop playing with enlisted men; he was leaving too many of them broke," author Garry Wills wrote in Nixon Agonistes: The Crisis of the Self-Made Man.
Eisenhower and Nixon made for quite a poker pair when the former chose Nixon as his running mate in 1952. Voters, however, wouldn't hear much about either man's skills at the table.
With voters in mind, neither discussed the subject on the campaign trail or while in office.
3 – Harry Truman, U.S. President (1945-53)
Poker came quickly to the Truman White House. Shortly after the inauguration, Truman ordered chips featuring the presidential seal. Throughout his presidency, he was a hardcore rounder, with $500 buy-in games a regular at the White House and on presidential trips.
Truman's games involved members of his administration and even journalists. The game allowed for a bit of escapism and relaxation as World War II raged. After picking up the game back home on the farm in Missouri in the 1890s, he continued playing while serving in the Army during World War I.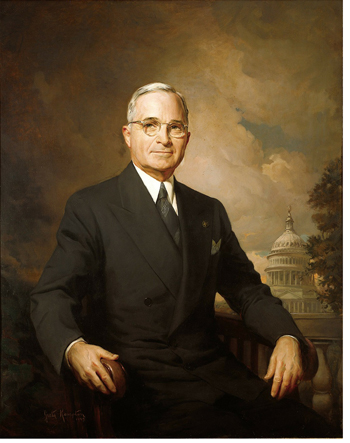 "Truman's preference for poker over fussy or country club pastimes helps explain the temperament of 'Give 'Em Hell Harry' during American labour disputes, hot wars with Japan and North Korea, and the cold war with Russia and China," McManus notes in Cowboys Full.
An interesting note about Truman's poker presidency is the table he used to host his games. In 1949, three civilian contractors from the U.S. Naval Station cabinet shop gifted him with an ornate table. The mahogany table measured 58 inches in diameter and 28 inches high.
Truman's players were treated to built-in chip holders and ashtrays made from recycled brass shell casings. The builders added a solid tabletop to cover it for use as a dining table.
The table was originally on the presidential yacht, the U.S.S. Williamsburg. It is now on display at the Truman Little White House (Truman's presidential library and retreat in Key West, Florida).
"The three most important artefacts that guests want to see are the poker table, Truman's piano, and his presidential desk," Little White House executive director Bob Wolz says. "We have had several master carpenters come and do drawings of the poker table to try to duplicate it. I believe the hardest part would be copying the ashtrays. They love the table!"
The 33rd President loved playing cards, but his games were on the down-low with no photos allowed. Some Americans considered gambling a sin, and fears of an electoral backlash could have been a concern.
According to Wolz, Truman saw his games with friends and staff as team-building exercises. These get-togethers featured low to mid-stakes. But the occasional bigger games featured the President, Vice President, Chief Justice, and Speaker of the House.
Plenty of crucial topics and political decisions must have been considered over the poker table - truly some life-changing stakes.
4 – Winston Churchill, UK Prime Minister (1940-45, 1950-55)
It may seem hard to imagine, but poker was a regular part of life during World War II for some Allied leaders. Winston Churchill was critical in keeping hope alive of stopping the Nazi advance across Europe.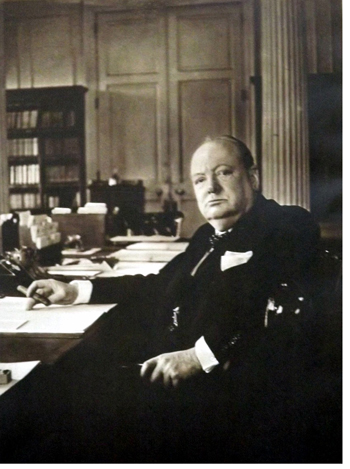 He helped inspire and motivate the armed services and regular citizens during the Battle of Britain.
The U.S jumping into the war in December 1941 also helped turn the tide. Despite the free world facing many challenges, some of the world's most significant leaders also met at the poker table.
Those games included Churchill, President Franklin Roosevelt, and Harry Truman (Vice President under Roosevelt and soon-to-be president upon FDR's death in 1945).
These games allowed these world leaders at least a few minutes of normalcy, leaving the stress and concerns of the day behind at least briefly.
"For Truman and his predecessor, it was a chance to drop the formality of office and kibitz with friends old and new," McManus writes. "One of the most famous examples occurred on March 4, 1946, when Churchill joined Truman's game aboard FDR's old armoured railroad car, the Ferdinand Magellan, for a trip to Fulton, Missouri, where Churchill was to deliver his era-defining 'Iron Curtain' speech."
Churchill downed five scotches before the action got underway and admitted that he didn't know how to play poker. No doubt he received quite a lesson that day from Truman.
5 – Antanas "Tony G" Guoga, European Parliament (2014-19)
Better known as "Tony G" in the poker world, Antanas Guoga has featured on several high-stakes televised poker shows.
Guoga grew up in Lithuania before moving to Melbourne, Australia, with family at age 11. He went on to a career in business as an entrepreneur, serving as director and CEO of Cypherpunk Holdings. The cryptocurrency investment company, founded in 2018, is Toronto-based. He was also an investor in iBus Media, the company behind the PokerNews website.
At the poker table, Tony G has more than $10 million in live tournament winnings, including two World Poker Tour final table appearances. He also helped establish the Lithuanian Poker Federation in 2010.
In the political arena, Guoga served as a member of the European Parliament for the Liberal Movement and the European Peoples Party. He served in various capacities during his time in the body, including as vice-chairman of the delegation to Armenia, Azerbaijan, and Georgia.
From business to poker to politics, Tony G has been a man of many interests.
"For the first time, Liberals have won two seats in the European Parliament," he said after his election. "My sincere thanks go to all the voters, those who supported and helped me along the way!"
6 – Donald Trump, U.S. president (2017-21)
While it's unknown if President Trump is much of a poker player, he does have an interesting footnote in the game. His Taj Mahal Casino hosted the United States Poker Championship (USPC) for several years, beginning in 1996.
The Taj was the hotspot for poker in Atlantic City at the time, and the USPC gained a bit of notoriety during the poker boom.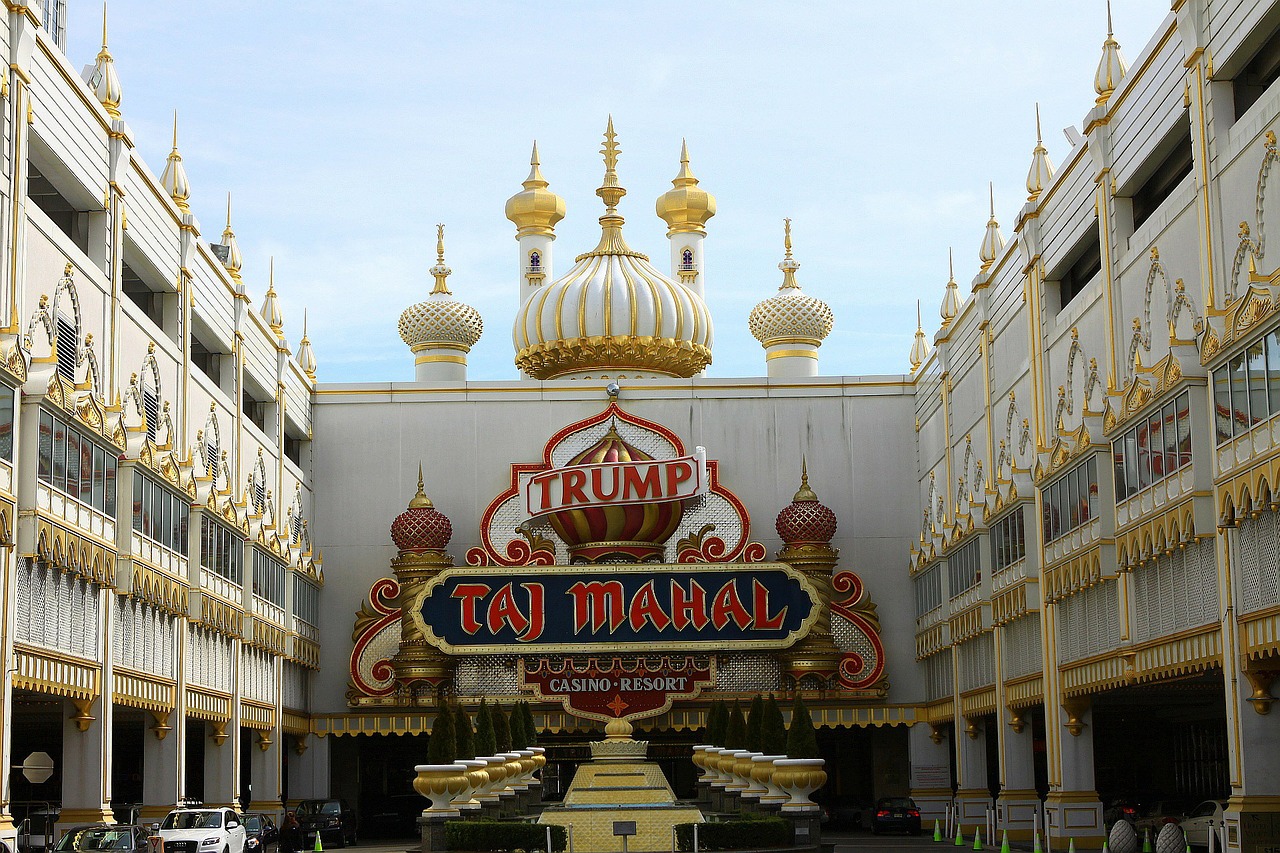 The USPC even earned coverage on ESPN. Not a bad run, considering the event wasn't part of the World Series of Poker or World Poker Tour. But it featured several poker heavyweights taking down the title.
Daniel Negreanu scored the championship in 1999 for $210,000.
Men Nguyen topped John Juanda in 2001 for $228,000.
John Hennigan came out on top in 2002 for $216,000, with Erik Seidel finishing runner-up that year and in 2003.
The poker boom brought even bigger players and prize pools, with poker pro and Jeopardy! champion Alex Jacob winning $878,500 in 2006.
As the Borgata gained traction among poker players in the 2000s, poker's popularity waned. And the USPC faded out in 2010. Edward Gamaitoni won the final event in 2010 for $167,616.
Other Poker-Playing Politicians
No doubt, many other politicians, presidents and prime ministers played poker. Former President Franklin Roosevelt played nickel poker in the White House during his years in office. Following the Great Depression, he even named his plan for economic recovery the "New Deal."
Lyndon B. Johnson was also a poker-playing president, jumping in games as a Texas congressman with President Truman on occasion.
In the 19th Century, former Civil War Gen. Ulysses S. Grant was quite the player. The game gained popularity among soldiers during this time. Former Civil War Union Army Gen. William Tecumseh Sherman once noted of Grant:
"He played poker and Boston [a poker game similar to poker] all throughout his Presidential career for money."
That seems to be the case for many politicians. Some of whom played the game with varying degrees of seriousness and stakes during their careers.
Many leaders in high positions of power have unwound over a game of poker – from US Treasury secretaries and Supreme Court justices to members of Parliament and more.